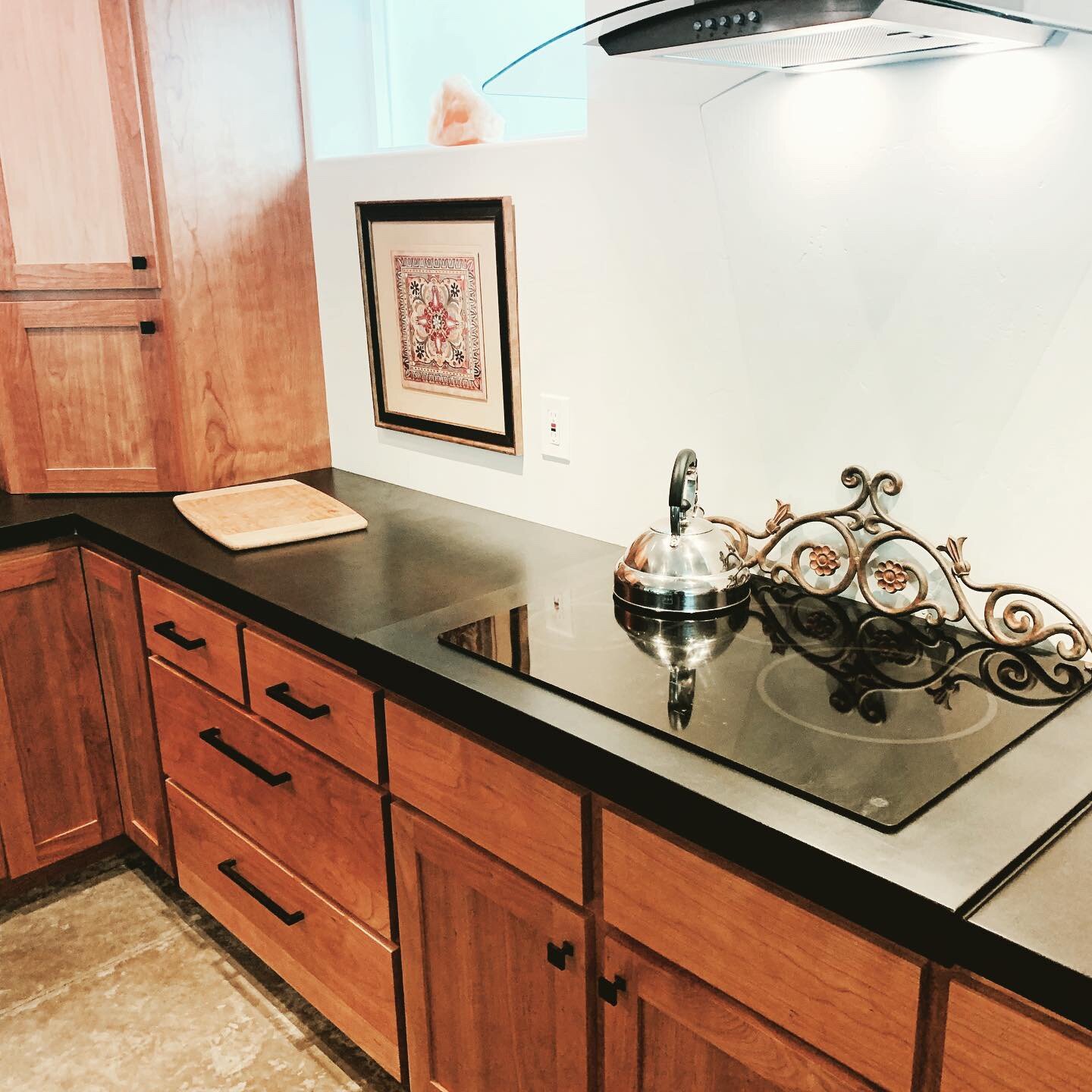 INTEGRAL OPTIONS
The most important aspect of concrete as countertop surfaces is its plasticity. We try to use that to our advantage every chance we get, by integrating drain boards, sinks, seamless options (such as waterfall legs and backsplashes), and inlays.
SINKS
Integral concrete sinks are a great way to customize your kitchen space. Any shape, size, and style can be had when designing your kitchen with concrete.
ISLANDS AND BARS
Another way to break away from the trend is to use concrete for seamless waterfall legs on kitchen islands. Large, seamless pieces can be precast or cast in place to achieve a clean look.
OUTDOORS
Our mix designs and sealers are resistant to freeze-thaw and UV damage. Lightweight and durable countertops can create a warm addition to your outdoor kitchen.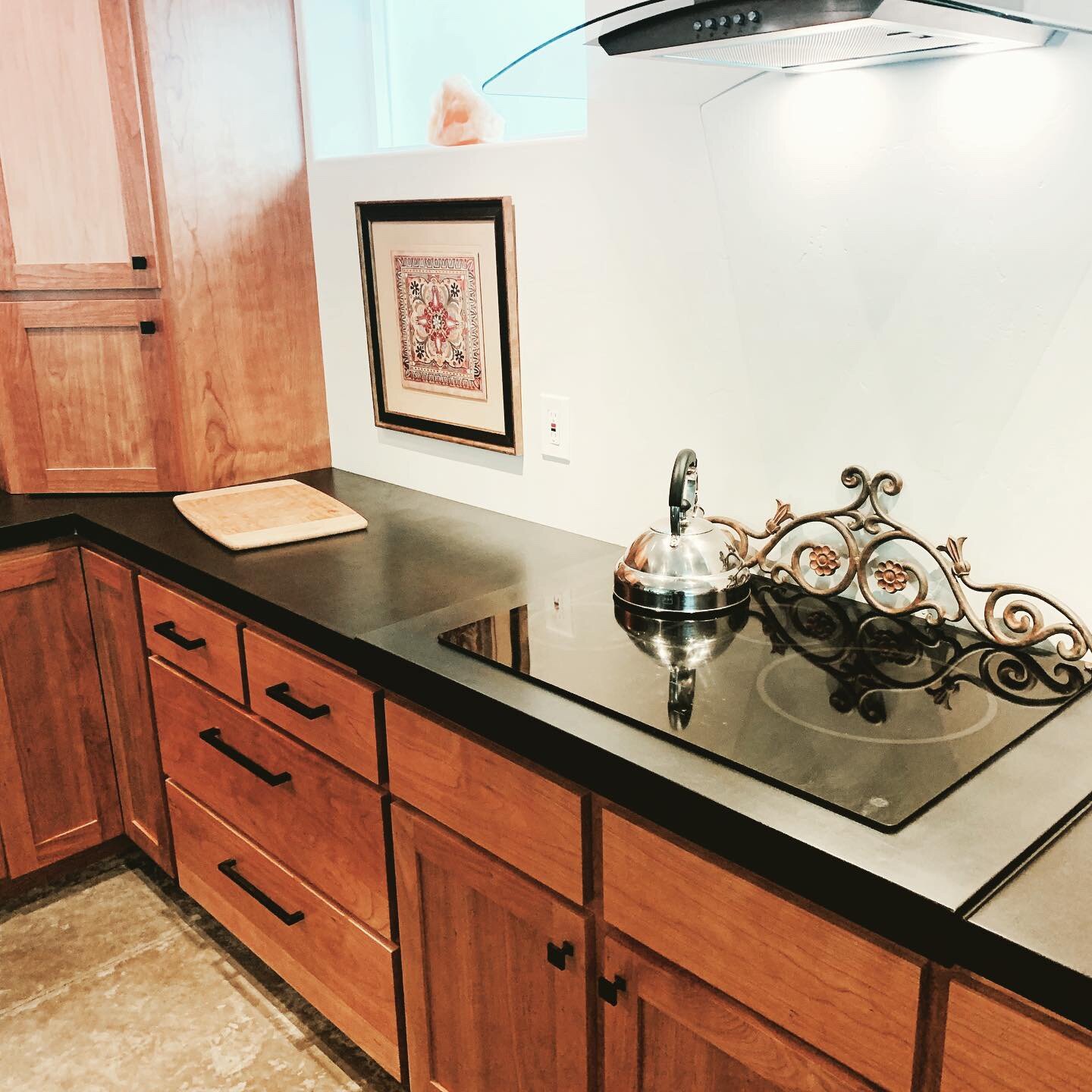 Levels
Concrete countertops occasionally need seams, so we use "levels" to creatively address the seams.